Back To News
05 Jul, 2022
Forglass on track to deliver a new batch plant to Ardagh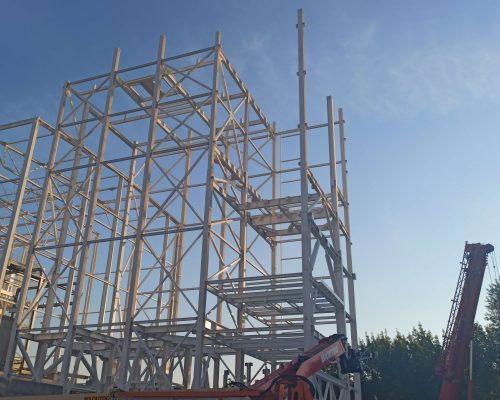 Construction is proceeding on schedule at the new Ardagh Glass Packaging factory in Wyszków, Poland. The environmentally-conscious investor chose Forglass, the leading European supplier of glass melting technologies, to design and deliver the batch plant for their greenfield project.
The new batch plant will be mated with a new, 400 tpd furnace that Forglass is also erecting. For this project, Forglass has designed and fabricated raw material and cullet storage silos, dosing, mixing and batch transport equipment, as well as the cullet return system, including two of the company's innovations: Selectable Grain Crusher™ and SmartScraper™
As always, Forglass is proud to report that all deliveries and assembly work are being completed according to the established timetable.