Back To News
29 Apr, 2022
Forglass hosts conference for glass producers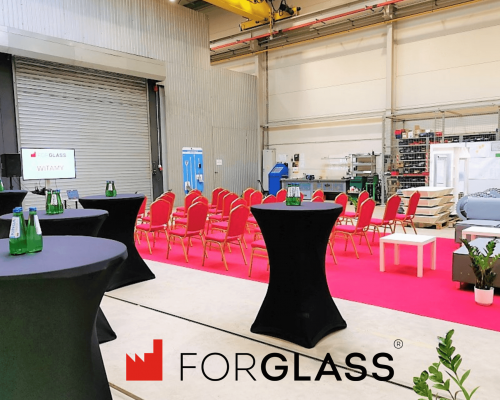 On 26-27 April, Forglass organised and hosted a conference for glass producers to facilitate a dialog on two critical challenges facing the glass industry today: "Alternative energy sources for melting glass" and "Lowering energy consumption in glass furnaces". Forglass invited its clients and suppliers to look at the options that already exist in terms of alternative fuels for combustion furnaces – an issue that has become particularly urgent in the face of war in Ukraine and the risk of cutting off the supply of gas from Russia. This topic of the conference could not have been more timely, as the day wasn't even over when the news of Russia's decision to drastically reduce the delivery of gas to Poland and Bulgaria was announced by the media. The conversation quickly turned from considering production options to insuring that furnaces don't freeze when gas supply is suddenly cut off.
The second day of the conference was dedicated to looking at technologies for lowering energy consumption in glass furnaces. In this area, Forglass has made significant progress, benefitting from its robust R&D programs, including extensive mathematical modelling and the company's own experimental furnace, in which many of Forglass' innovation have already been tested. The invited guests openly shared their experiences with a variety of solutions and the open dialog format allowed everyone to be heard, benefitting all those present.
With the success of the first conference of this type, Forglass vows to continue the tradition and hopes that even more glass producers will participate in the upcoming editions.