Batch Plants
Forglass Cullet Treatment System for float glass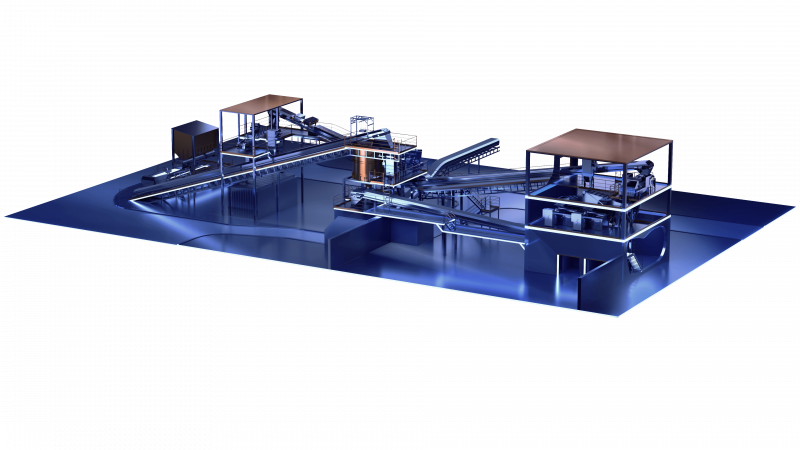 Forglass Cullet Treatment System for float glass
Cullet systems that include sorting and purifying are becoming more and more critical, and the demand for such systems is growing. Being a technology company, we are continually developing our batch plant solutions to meet the evolving needs of glass producers.
Managing challenging material
Cullet Treatment System for float glass was designed and fabricated by Forglass to treat particularly challenging type of glass cullet – large pieces (50×50 cm glass plates, nearly 2 cm thick) that have to be crushed, sorted and decontaminated from ferrous and non-ferrous impurities. Since the cullet mustn't touch any nickel alloys on its way to the furnace, special materials like nickel-free steel and synthetics are used for the parts of machinery that come in contact with the cullet.
Advanced technology
The technology line can process up to 20 tons of cullet per hour, thanks to the ingenious use of two optical sorters working in tandem. The Forglass Selectable Grain Crusher together with special sifters generate less than 10%  of the undesirable 0-5 mm fraction and a special filtration system ensures operator-friendly environment. The Forglass Cullet Treatment System can be built as an integral part of an entire cullet management and transport system or function independently, as a standalone system, including cullet storage and fully automatic weighing.