Batch Plants
Forglass Cullet Return System – container glass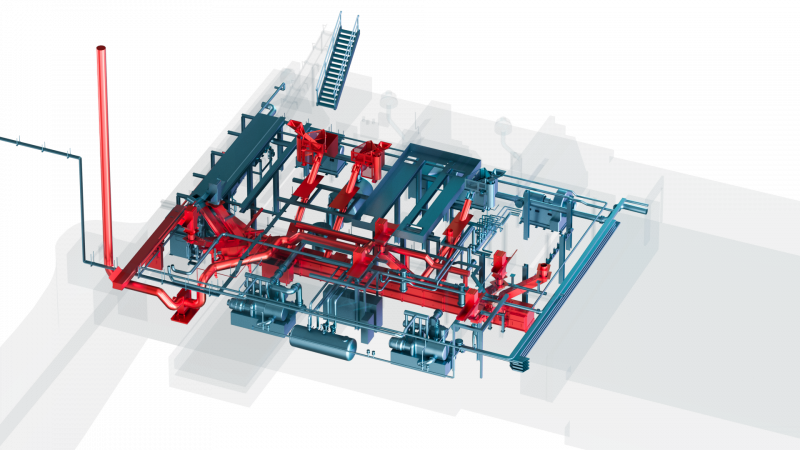 Forglass Cullet Return System – container glass
The end of a product's technological life is as important as its beginning. Because of the nearly infinite recyclability of glass, the cullet return system can breathe new life into it. Careful handling of the material is key, so that it can return to the heart of the glassworks.
The reliability of the cullet return line often determines the safety of the entire glassworks plant and the employees within it. Knowing this, we make every effort to ensure that the equipment we design is reliable and safe.
Managing Challenging Conditions
The cullet return system is characterized by an extremely harsh operating environment. Very high temperatures, grease, moisture and tremendous noise mean that the equipment itself poses hazards to its users. We work with safety specialists at production plants and follow worldwide standards, putting human health and safety as our top priority.
Years of our engineers' experience have taught us to manage the challenges and our cleverly designed lines provide dedicated technical solutions for both hot gob and cold end delivered glass.
Reason to Be Proud
The heart of our cullet return systems is the SmartScraper™. An original device developed by Forglass in cooperation with renown scientists, the SmartScraper™ has won high praise from many clients. Equipped with our innovative Overload Protection System (OPS), the design uses electronic sensors to continually monitor the working conditions of the conveyor, diagnose problems and react instantly to changes in operation, effectively protecting the machine from overload and breakdown. This significantly reduces the need for maintenance and does not require a crew to be in the danger zone.