Back To News
15 May, 2023
New Forglass furnace for Ardagh-Wyszków exceeds expectations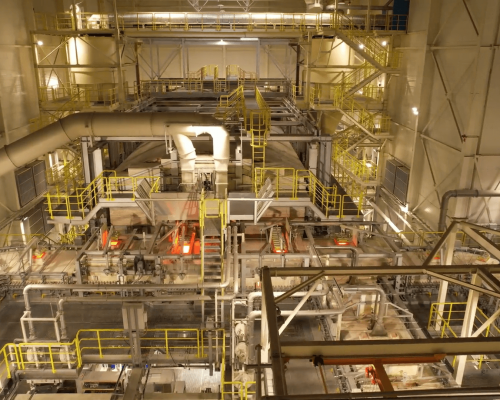 Ardagh Glass Packaging – Europe (AGP – Europe) has recently completed its newest project in Poland with the latest available suite of sustainable technology for reducing emissions and improving energy and resource efficiency. Projects on this scale are massive investments and rarely undertaken in Europe, so the company decided to partner with the most reliable and the most advanced technology supplier it could find – Forglass Sp. z o.o.
Reducing emissions and improving the impact on the environment is one of the key targets for the glass industry and indeed, for both Ardagh and Forglass. The new furnace is highly energy-efficient thanks to the inventiveness of Forglass engineers and the company's extensive Research and Development facility with computer modelling and real-life testing. Forglass designed, engineered, fabricated and erected the new furnace relying on the company's proprietary technology and including full automation, safety systems and gas supply. The furnace has now entered full production phase and the tests performed prior to final acceptance showed that energy consumption is even lower than guaranteed by Forglass!
Ardagh and Forglass teams are proud to have completed the largest single-furnace container glass production facility in Europe and certainly one of the most environmentally friendly.