Batch Plants
SmartScraper™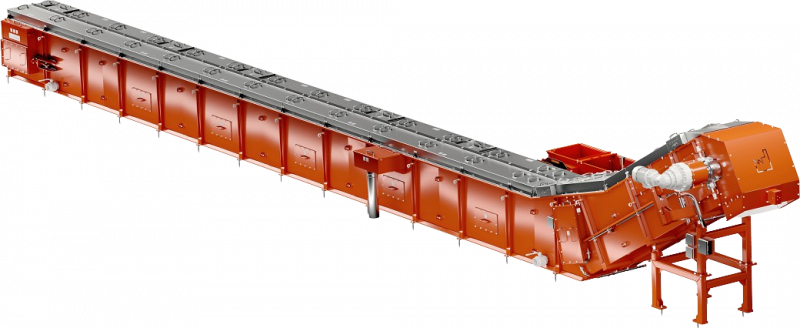 SmartScraper™
Just one example of our suite of intelligent devices. Thanks to a special intelligent system called OPS, the conveyor is able to self-diagnose its condition and load, inform about potential danger and – in case of its occurrence – react without the intervention of the operators. With smart features, the conveyor automatically adjusts its speed (and thus its performance) to the load it is subjected to without the need for IS connectivity. This saves a lot of energy and reduces wear and tear on components. The controller archives all historical data from the conveyor's operation, allowing remote access to data and adjustment of any parameters.
We Bring Ideas to Life
Each batch plant is one large organism, whose functionality and quality depends on the elements that comprise it. From the very beginning, our idea was to build a company that delivers something more than just equipment.  We are a company that aims to provide clients with dedicated solutions to special requirements of the glass industry. Innovative equipment for glass.
Our experienced engineers in the design office and our R&D department work tirelessly to stay ahead of market needs. We approach each project individually, drawing from our existing catalogue of machines and shaping them in such a way, as to obtain the most convenient layout of devices, efficiency and functionality that satisfy the most stringent requirements of the project. We listen to the needs of our clients and stay in constant contact with them from the design stage to the final construction stage. We know that our reputation depends on the new technology line or a batch plant that we deliver to each client.
Broad Horizons of Creativity
Our smart devices are designed with Industry 4.0 standards in mind. We work closely with scientific institutions, laboratories and universities to increase the efficiency and autonomy of our products. Each of our devices is a well-thought-out creation of people, for whom design and glass are ultimate passions.